30/9 evening, 1/10 daytime and 3/10 afternoon (optional)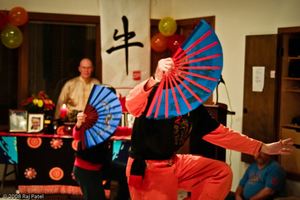 with Violet Anderson
We welcome Violet Anderson to present a Fan Form Workshop in Deventer.
This form comes from China via my T'ai Chi brother and friend Almanzo "LaoMa" Lamoureux. An enjoyable and active form, it is also a way to deepen your (other) T'ai Chi practice(s).
The Workshop
(taught in English)
Friday, 30 September – 19 – 21.30 hours
location: Rijkmanstraat 10, Deventer
introduction en beginning of the form

Saturday, 1 October – 10 – 17.30 hours
location: Kunstcircuit Deventer, Keizerstraat 70
an intensive and fun learning process

Monday, 3 October – 14 – 17 hours instead of 19 – 21.30 hours
Het Middenhuis, Fie Carelsenstraat 32, 7207 GN Zutphen
Optional review/refining session
This form is generally performed with a cloth fan over bamboo sticks, however, there are metal pronged versions of this weapon. This form is a slow form that allows students to explore one legged postures, jumping postures, and a flexible weapon. Many enjoy the pop that comes with the quick opening of the fan.
A popular choice among modern day ladies, the fan was originally a gentleman's weapon.
A "sneak preview"?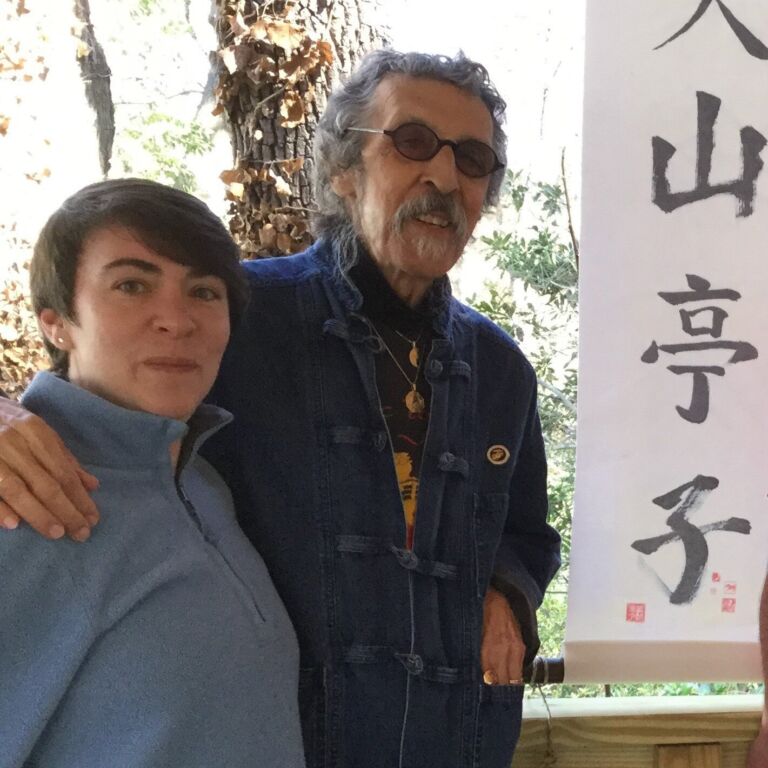 Violet Anderson, continuing the teachings of Almanzo "LaoMa" Lamoureux
Laughing Mountain Taijiquan Pavillion, Durham, North Carolina
Violet had studied and taught with LaoMa for 15 years when Black Bamboo was founded. Since LaoMa's passing in September, 2021, Violet carries on his focus and dedication to the art form by teaching the forms he brought back from China. She continues to deepen her understanding of the art form, both as a meditative art and a useful interactive art form, through continued study and teaching.
Violet teaches all of the school's forms, including the three open palm forms, Wudangshan Taijiquan, and Liuhebafaquan, as well as the many weapons forms, paired forms and push hands classes. She also studies and teaches Chinese calligraphy (Shufa).
More info Black Bamboo Pavilion en Laughing Mountain Taiji
Why Should You Study a Tai Chi Weapon?
Workshop fees
€ 150 entire workshop
€ 125 Friday evening and Saturday
€ 35 Friday evening introduction
Location in Deventer
Rijkmanstraat 10 or Kunstcircuit