Wednesday in 2022 – every other week starting 31 August.
31/8, 14/9, 28/9, 19/10 i.p.v. 12/10, 26/10, 9/11, 23/11, 7/12, 21/12
7:30 – 8:30 pm
These classes are given by Master Wang Ning and hosted on Zoom by Laura Stone.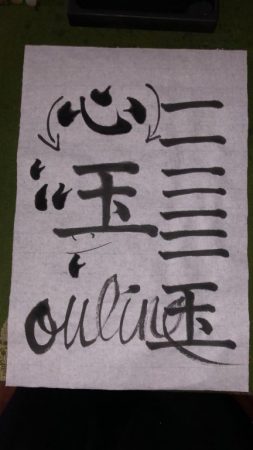 Preparation
Grind your ink in advance and prepare your materials for the class.
Experiment with where you direct the camera. Sometimes you want to be able to see him well and look what he is showing; sometimes he will look at your practice.
We will discover the best ways to hold this class along the way.
You can always turn your camera off during the lesson if you only want to look at him.
Investment
€ 10 per les
€ 15 per lesson (in solidarity)
€ 5 per les (lower income)
other as agreed with Laura Stone or Wang Ning
All fees will be paid to Master Wang.
Zoom link
The link for our online meeting will be sent ½ hour before the start of the class per e-mail and WhatApp.
Join the meeting beginning 15 minutes before class time.
The class will be locked 5 minutes after the beginning time.
We are looking forward to practicing regularly together!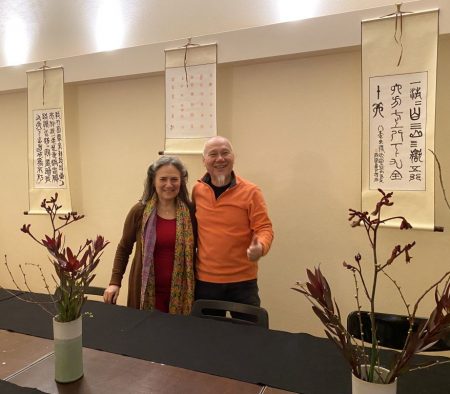 Questions?
Please contact Laura.